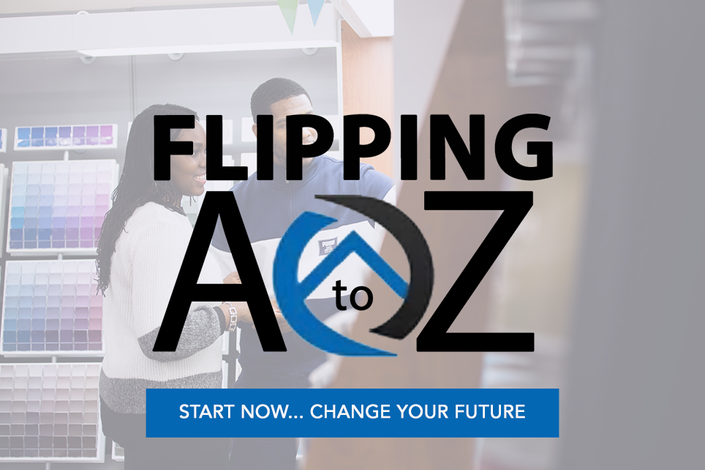 Flipping A to Z
Learn how to flip properties and replace your salary to help you reach financial freedom.
ENROLL IN COURSE
Hello! We're The Pettways!

Since you're here, then you are probably wondering if this is for you.
You probably have some immediate or long term goals and are wondering where on earth you are going to find the money to achieve them?!
We know EXACTLY how you feel.
Personally, we had immediate goals of starting a family, but we didn't want to be parents that could only see their children a few hours out of the day and giving them our leftovers after being exhausted from work, commute, etc.
We were overworked and underpaid. And let's be honest, that's a LOT of Americans right now, and you are probably thinking right now, "yep, that's me!"
So we decided to do something different. We desired financial freedom and after looking at several different options, for us real estate the most financial sense.
We started flipping and have been blessed to stack up enough capital to retire from corporate America, reinvest in passive income streams and start other businesses.

It was having the capital in hand (not just on paper) to be able to utilize that allowed us to move differently.

This is why we created Flipping A to Z .

We show aspiring investors how to successfully complete a flip from beginning to end and use the profits to finally check off at that long term goal.

Flipping A to Z is for you if:
You have poor credit and little to no money OR
You have great credit and some investment capital OR
You need a lot of capital relatively soon to meet a goal like: paying for a downpayment on a home, a child's college tuition, a downpayment for a primary residence, a new car, or just want a healthy nest egg
And we'll show you how to:
Protect your assets
Form your business legally
Find discounted properties
Acquire properties creatively with no money out of YOUR pocket
Pitch private lenders
Build your core team
Calculate repairs correctly
Renovate without doing the actual labor
Renovate from anywhere using our tools and resources
Design for maximum value without blowing your budget
and a whole lot more!
One flip gave us the experience and kickstart we needed to create the life want and it can for you as well.

Your Instructor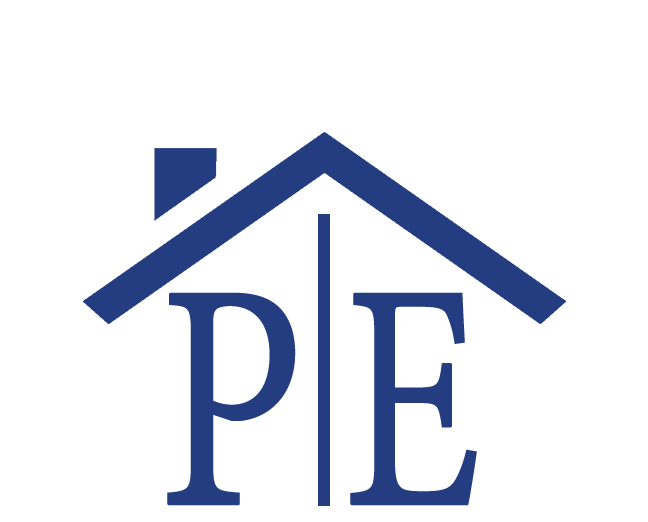 Darius & Courtney Pettway, the husband and wife team behind the Pettway Estates® brand, has a mission to show the power of wealth building through real estate!
Since starting their business, Pettway Estates® aims to empower their community by inviting them alongside their real estate journey through education and providing them a glimpse into the behind the scenes process.
As entrepreneurs, landlords, investors, and licensed contractors, they not only share their successes but also their past pitfalls in order to educate their community through resources using this Toolbox platform so that those who follow will achieve financial freedom and establish legacies changing generations to come.
Darius and Courtney look forward to expanding their message and seeing others create generational wealth!
Frequently Asked Questions
When does the course start and finish?
The course starts now and never ends! It is a completely self-paced online course - you decide when you start and when you finish.
How long do I have access to the course?
How does lifetime access sound? After enrolling, you have unlimited access to this course for as long as you like - across any and all devices you own.
DISCLAIMERS
The content on this site is meant for informational and educational purposes only. You are responsible for any and all decisions made regarding your money. If you require additional help, please consult an attorney and/or financial professional.
Monetary and income results are based on many factors. Flipping A to Z has no way of knowing how well you will do, as this company does not know you, your background, your work ethic, or your business skills or practices. Therefore Flipping A to Z does not guarantee or imply that you will win any incentives that may be offered, get rich, that you will do as well, or make any money at all.
All products and services by Flipping A to Z and any and all affiliates are for educational and informational purposes only. Use caution and seek the advice of qualified professionals. Check with your accountant, lawyer or professional advisor, before acting on this or any information.
Users of our products, services and web site are advised to do their own due diligence when it comes to making business decisions and all information, products, and services that have been provided should be independently verified by your own qualified professionals. our information, products, and services on this web site should be carefully considered and evaluated, before reaching a business decision, on whether to rely on them. All disclosures and disclaimers made herein or on our site, apply equally to any offers, prizes, or incentives, that may be made by our company.
RETURN POLICY
All sales are final and customers may not opt out of payment plans. Any Flipping A to Z courses or purchases constitutes a binding financial agreement.
CHARGEBACK POLICY
The Customer understands and agrees that in the event the Customer initiates a chargeback and/or merchant dispute with their issuing bank for the Flipping A to Z digital course that they have received and in fact owe payment for and the Customer is successful in recovering the disputed funds, that would otherwise be owed to Pettway Holdings, LLC , Pettway Holdings LLC will make every effort to provide documentation to the issuing bank that the Customer did receive the Flipping A to Z digital course including this policy.